As I stated before in my
Jason Voorhees Canonical Age
there has ALWAYS been a conflicting timeline for The Final Chapter til Jason Lives itself! here is how this can all be translated into canon without the usage of actual "headcanon" and "Theories" BUT with evidence from the films and official material!!
Friday the 13th The Final Chapter Year Timeline Year
(Corey Fieldman as Tommy Jarvis in The Final Chapter)
Tommy Jarvis is 12 years old during this time in 1984 meaning Tommy was born in 1972 this adds up since Parts 2-4 all take within the same timeline year of 1984 how do we know?
Evidence 1:
Pamela's Grave stone literally states a given year that she died in 1979!
Evidence 2:
Alice was stalked and killed 5-years prior from Friday the 13th Part 2 quick math for everyone! 1979+5=1984
Jason was on a week or two killing spree as well so there is no gap or time-skip between Parts 2-4!
Friday the 13th A New Beginning Timeline Year
(John Shepard as Tommy Jarvis in A New Beginning)
Tommy Jarvis is said to be about 17 years old....so let's do the math!
1984 Tommy is 12 years old
1985 Tommy is 13 years old
1986 Tommy is 14 years old
1987 Tommy is 15 years old
1988 Tommy is 16 years old
1989 Tommy is 17 years old
1990 Tommy is 18 years old
So we can confer that Friday the 13th Part V A New Beginning takes place in the year 1989! so we have our official year for this film's own in-universe timeline! this matches with my Jason Voorhees Canonical Age post as well for the 5 years time skip!
Friday the 13th Part VI: Jason Lives Timeline Year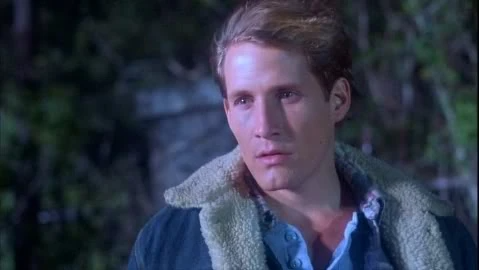 (Thom Mathews as Tommy Jarvis in Jason Lives)
Tommy is now 18 years old in 1990 as year after the events of Part V and it's logical due to the decay process of Jason Voorhees when Tommy digs him up from his grave!
you are wondering how aren't you?
Decomopositation Stages!
This should be noted! This is also based on the climate, environment, and overall exposure to nature! so yes we are using science to explain this!!
If Jason was left to rot without anyone caring to even bury him then Jason's entire body would have been complete bones by exceeding 45+ days alone from nature quickly taking it over!
Now IF a corpse is left in a well-maintained coffin where the body is properly prepped and everything else which explains his new clothes being so similar to when he was alive and why we don't see the machete marks on his back!
(Again debunking the concept that "Continuity is bad in Friday the 13th!")
With a coffin blocking out the more natural process it would take 10 years to be bones!
BUT
since we clearly saw dead animals, maggots, and cobwebs on Jason's Corpse picture for evidence to help solidify this!!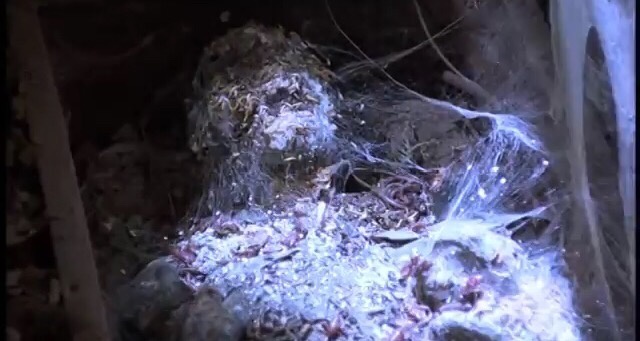 So not only was his coffin poorly maintained it was exposed to insects! this is why he looks the way he does after 6 going on 7 long years of being a corpse! this is what is called advanced decay/mummification stages! so it all logically makes sense for the timelines!
Short Summary!
Friday the 13th Part 4 takes in place 1984
Friday the 13th Part 5 takes in place 1989
Friday the 13th Part 6 takes in place 1990
Evidence was given from and by the source material, math, and science! I hope you all enjoyed this reading!
Alternatives?!
For alternatives for these timelines they could also still exist in terms of the age of Tommy Jarvis!
1984 Tommy is 12 turning 13 years old
1985 Tommy is 13 turning 14 years old
1986 Tommy is 14 turning 15 years old
1987 Tommy is 15 turning 16 years old
1988 Tommy is 16 turning 17years old
1989 Tommy is 17 turning 18 years old
1990 Tommy is 18 turning 19 years old
These alternates wouldn't be incorrect due to the fact
A.)
We don't have a canon birthday (MM/DD/YY) for Tommy Jarvis and can only figure this out based on the math solutions for the year of his birth.
B.)
There is a lot of conflicting gaps within the timeline itself so either way it can be taken as Canon!
jasn88cubs likes this post!
under short summary you have part 5 twice f.y.i.

jasn88cubs

First Class




Posts : 542
Join Date : 2020-08-06



jasn88cubs wrote:under short summary you have part 5 twice f.y.i.
Fixed lol
---
Permissions in this forum:
You
cannot
reply to topics in this forum