Hey everyone! if you haven't noticed I have created new Forum Topic Icons based on the Jason masks from the franchise!
(Excluding Part V Roy Burns obviously)
I would love to know how everyone likes the new upgrade to the forum! this is one of the FEW new updates coming in!
I will try to commission someone to make custom emojis (smilies) for the forum down the line so that this place can replace the yellow ones and feel like a true Friday the 13th forum!
Comparison!
Old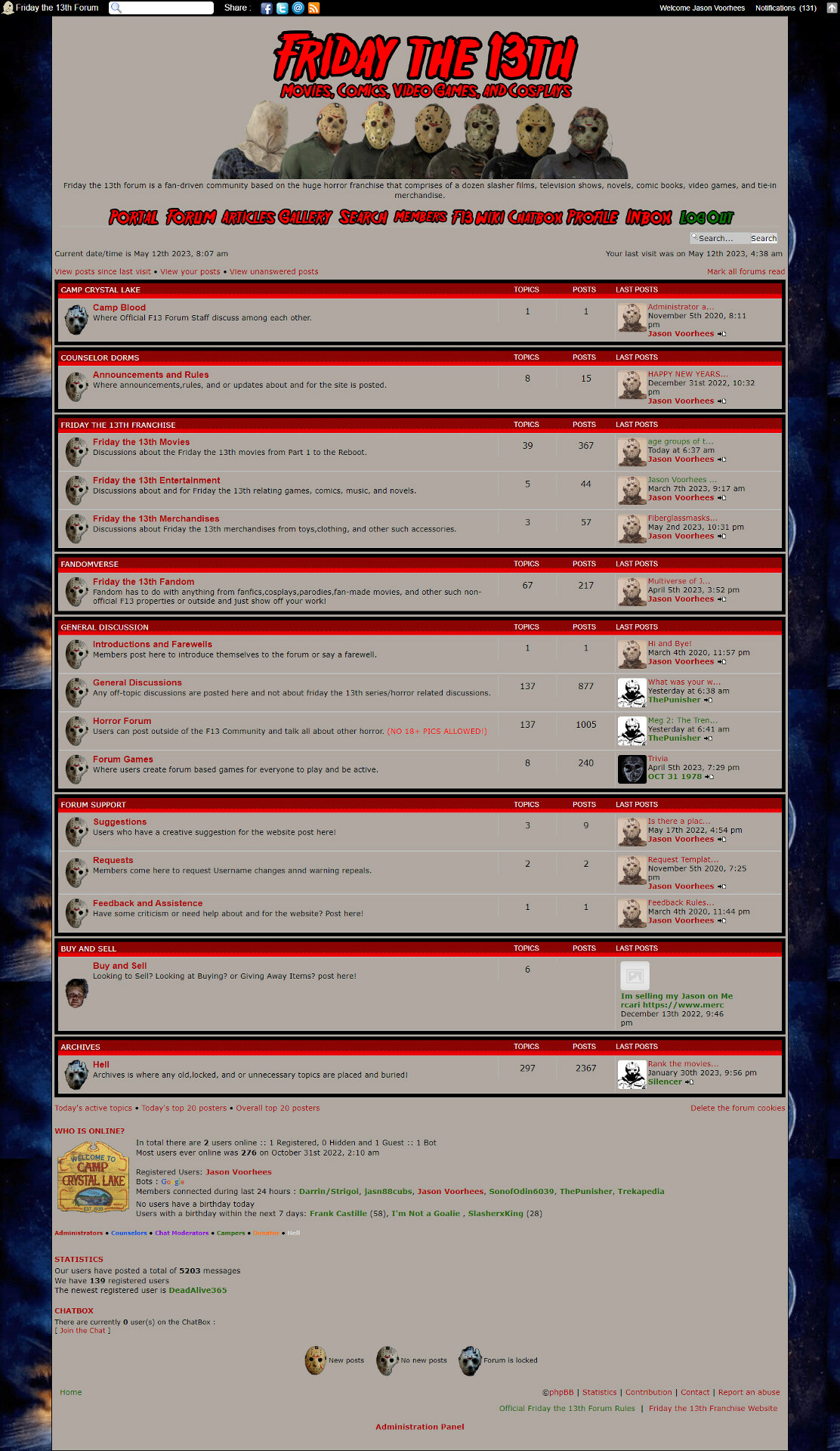 New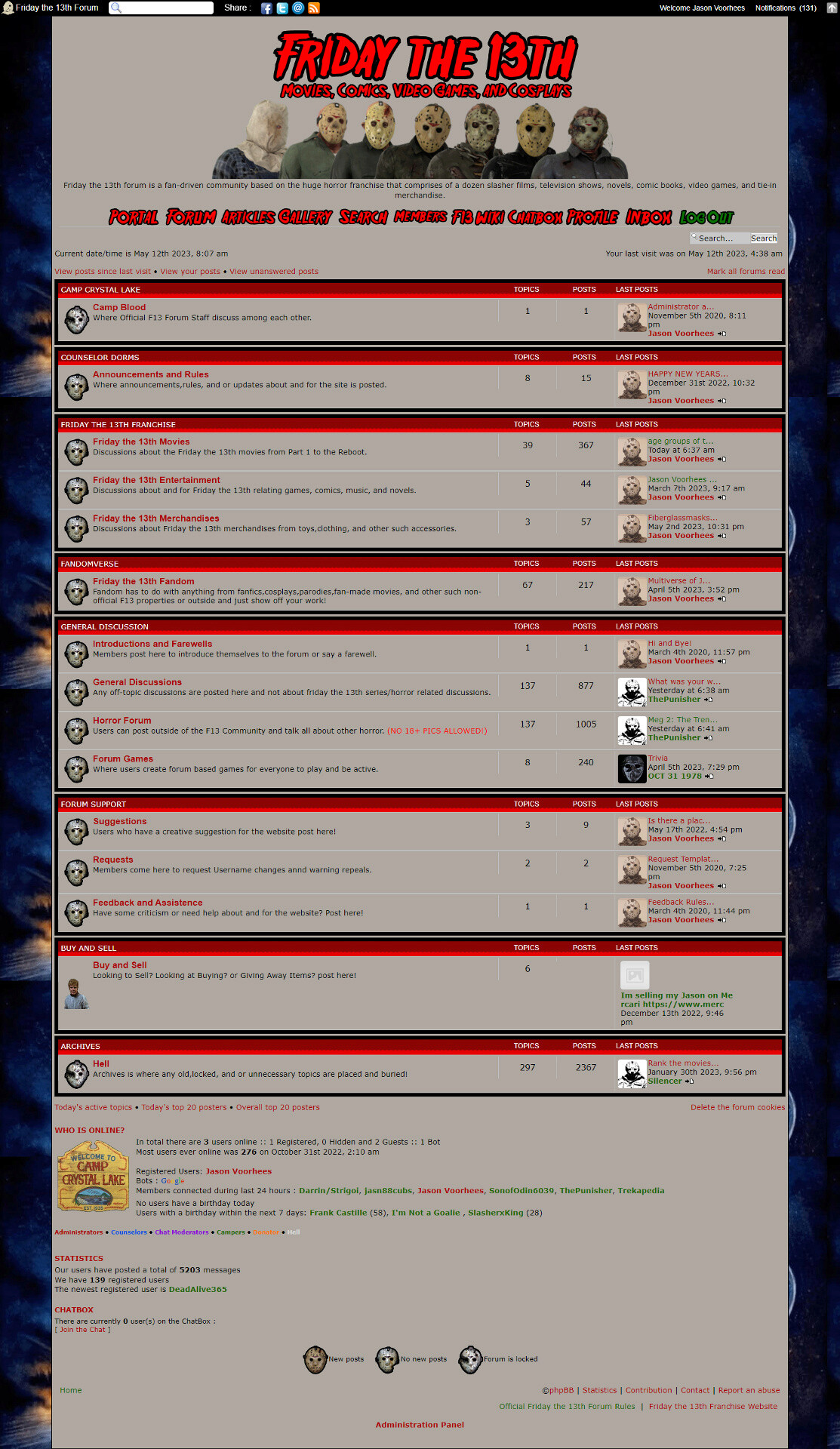 OCT 31 1978

First Class




Gender :
Posts : 705
Join Date : 2020-11-03



OCT 31 1978 wrote:Looks great!!
Thank you!! I am trying my best to make this place even better it you guys who keep this place going so I truly appreciate you and everyone who keeps coming back!
OCT 31 1978 likes this post!
I noticed there's no spot to like or dislike a post now. Did I miss something?

ThePunisher

Second Class




Age : 54
Gender :
Posts : 474
Join Date : 2021-06-06
Location : Camp Crystal Lake




SonofOdin6039

Second Class




Gender :
Posts : 263
Join Date : 2020-11-12
Location : Peoria Heights, Illinois



SonofOdin6039 wrote:I like it! Well done!
Thank you SonofOdin!
---
Permissions in this forum:
You
cannot
reply to topics in this forum