Merry christmas everyone hope you're all doing well! Today i wanted to share a new episode on my pt.5 channel where i encountered a kill squad trying to kill me! Spoiler alert they didn't but what makes this one stand out is how the sweater girl was trying to commit suicide after i killed all his underlings (yeah a dude playing as V) & granted while i did my kill on him i just founded it a poor sport move to commit suicide just because your attempt in killing me was denied. Again happy i survived but unfortunately i now hate Vanessa players as much as i hate Chad.


_________________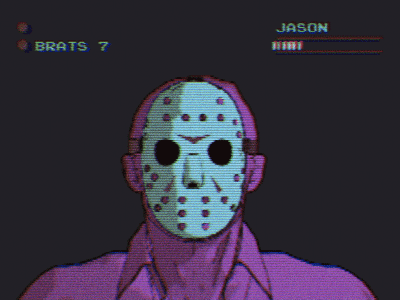 Town Resident




Age : 28
Gender :
Posts : 32
Join Date : 2020-11-04
Location : Crystal Lake New jersey



Car Battery likes this post
Haha keep up the content my man!
Founder




Age : 75
Gender :
Posts : 1093
Join Date : 2017-06-24
Location : Camp Crystal Lake



TheRevenantRetroJason likes this post

_________________
'ʇsɐoʇ ɥɔuǝɹɟ ʇɐǝ I uǝɥʍ lɐʇuǝuıʇuoɔɹǝʇuı ɯ,I ʇnq 'ʇsɐoq oʇ uɐǝɯ ʇ,uop I 'ɓɐɹq oʇ uɐǝɯ ʇ,uop I
Stranger




Gender :
Posts : 9
Join Date : 2020-12-04
Location : In between a rock and a hard place.



---
Permissions in this forum:
You
cannot
reply to topics in this forum