Ever wondered as a Friday the 13th or a Horror fan in-general the timeskip between Friday the 13th Part VI: Jason Lives and Friday the 13th Part VII: The New Blood? Well wonder no longer! Here is a script confirmation from John Carl Buechlers own personal script book!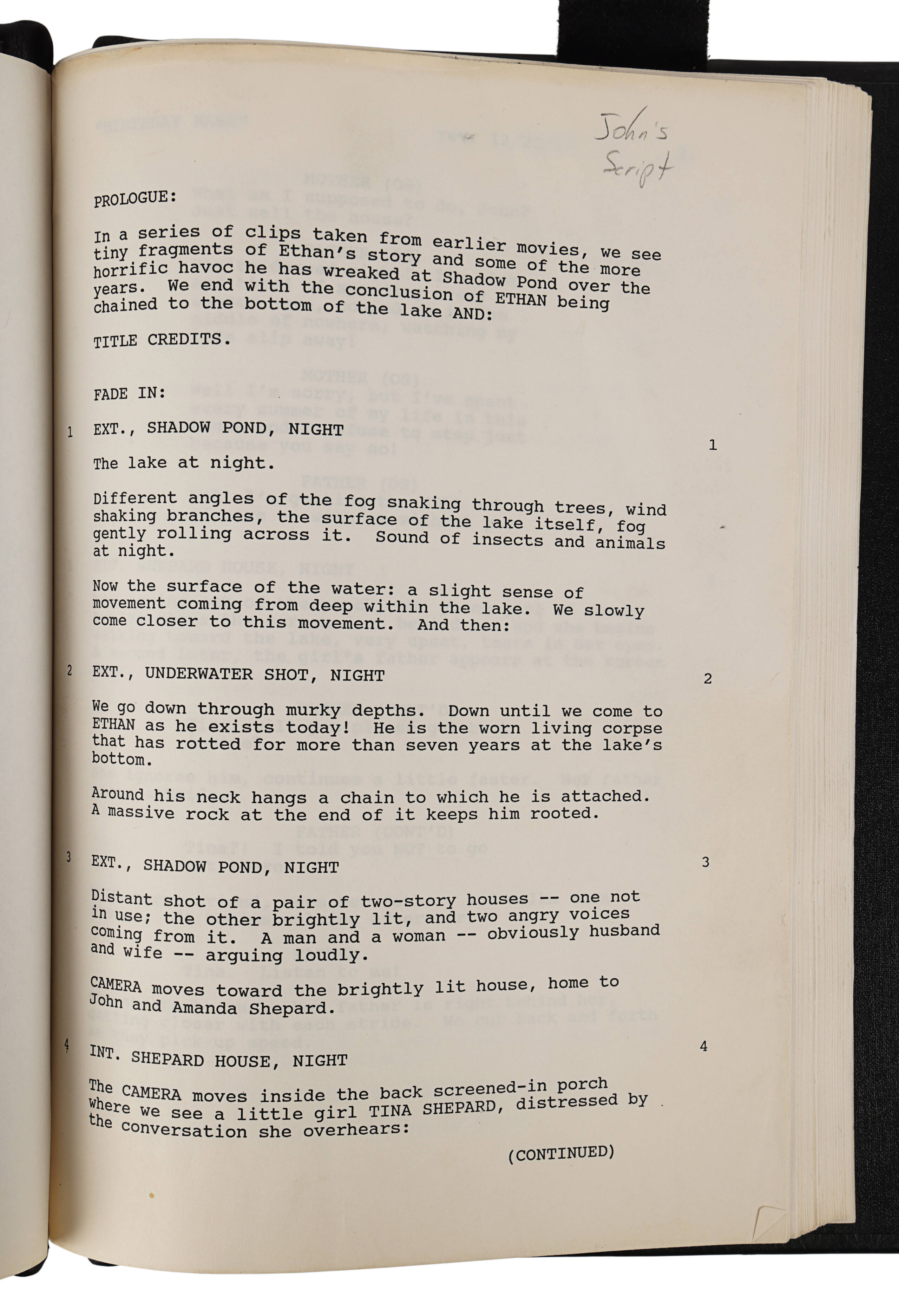 If you cant see it thats fine here is the crop!
So the timeskip is more than 7 years from Jason Lives own timeline! This can mean alot because this means Tina being a child still in the prologue and her turning around 18 years old later may be a longer timeskip than previously thought!
This means...
1986: Jason Lives
1993: The New Blood (Prologue)
2XXX: The New Blood
For those reading the script heres the trivia!!
The Title of the script was called "Birthday Bash" to hide that it was a Friday the 13th film.
The Script is changing Jason's name to "Ethan" to again hide the fact its a Friday the 13th Film while also replacing Crystal Lake with "Shadow Pond".
Founder




Age : 76
Gender :
Posts : 1487
Join Date : 2017-06-24
Location : Camp Crystal Lake



OCT 31 1978 likes this post
Second Class




Posts : 437
Join Date : 2020-08-06



Second Class




Age : 54
Gender :
Posts : 355
Join Date : 2021-06-06
Location : Camp Crystal Lake



---
Permissions in this forum:
You
cannot
reply to topics in this forum